Nursing Reignited Symposium: Transforming the Profession through Clinical Inquiry
Mark your calendar for the 2023 Nursing Science Symposium hosted by Houston Methodist. This hybrid symposium will provide a forum to explore how nursing inquiry is driving practice change, improving patient outcomes, addressing health disparities, transforming the environment of care, and advancing translational and emerging research methodologies.
Learning Objectives
After completing this session, the attendee will be able to:
Evaluate the principles, role, and importance of shared governance for the promotion of excellence in nursing practice.
Explore novel methods for utilizing nurse-sensitive indicators and patient satisfaction.
Recognize unconscious bias and microaggressions to improve racial justice and equity in healthcare.
Discuss the use of high-fidelity simulation to improve patient outcomes.
Discuss the role of nursing science and its impact on the future of nursing.
Demonstrate comprehensive professional knowledge of current research trends.
Identify how healthy work environments support compassionate nursing care and work fulfillment. 
Nursing Reignited Symposium: Transforming the Profession through Clinical Inquiry
Location: Houston Methodist Research Institute
Nursing Reignited Program Agenda
Houston Methodist Research Institute
6670 Bertner Ave.
John F. Bookout Auditorium, 2nd Floor
United States
Travel
Houston Methodist Way Finder Map
Direction from nearest parking garages:
From Garage 1:
Take parking garage elevator to 3rd floor.
Exit and turn left and enter doors into the hospital on the right.
Take stairs down to ground level, walk straight past the Information Desk. This is the Crain Garden. Continue straight toward the Weiss Chapel, turn right and continue past the Gift Shop.
Turn right before the Dunn Tower Elevator bank and then a quick left (Starbucks will be on the right). Proceed down this hall toward the Market Café.
Turn Right, then a quick left to leave Dunn Tower and enter into the Research Institute.
Continue straight toward exit doors.
Turn right at the RI Information Desk. Proceed up the staircase and the John F. Bookout Auditorium will be on the right side.
Elevators to the second floor are also available, pass the staircase and proceed to end. Elevators will be on the right.
From Garage 7:
Take parking garage elevator to ground floor, exit and turn left to outer walkway.
Turn left and proceed to glass double doors on left, enter Walter Tower.
Proceed straight down hallway past the Fondren/Alkek elevators, then past the Dunn elevator bank.
Take a left (Starbucks will be on the right) and follow the directions from above to the Research Institute. 
From Garage 15 (McGovern Commons): 
located directly across the street from the Houston Methodist Research Institute
Karen Gabel Speroni, PhD, RN, BSN, MHSA:  
Dr. Speroni is a research infrastructure and process expert who uniquely integrates organizational missions with research goals to facilitate evidence-informed practice of nursing, ultimately to advance the practice of nursing, including patient outcomes and work environment.
She has over 30 years of experience in biomedical research and hospital consultation, including hospital-based research, nursing excellence and evidence-based practice, as well serving on Institutional Review Boards, and university teaching.
Serves as a consultant and educator with the American Nurses Association, for hospitals on their Magnet® and Pathway to Excellence® journey; Certificate Holder, Fundamentals of Magnet
Is adjunct faculty at Johns Hopkins School of nursing, serving as a Principal Investigator in multi-center, international research; 
Provides research consultations to develop and sustain research programs for Magnet recognition for multiple health care systems and hospital, including Johns Hopkins and University of Maryland Shore Regional Health; and
Presents research processes and research findings nationally and internationally, and Authors research / healthcare-related publications.
---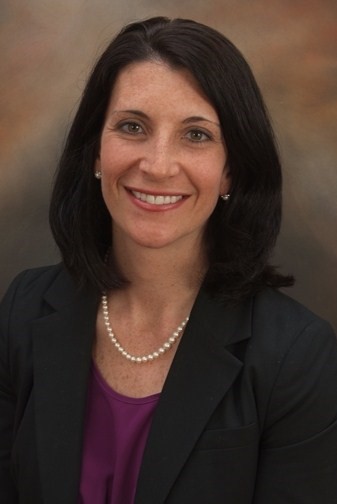 Molly McNett, PhD, RN, CNRN, FNCS, FAAN
Dr. McNett is a Professor of Clinical Nursing at The Ohio State University and Assistant Director of Implementation Science at the Helene Fuld Health Trust National Institute for Evidence-Based Practice (EBP). Dr. McNett's research centers on care of critically ill patients after severe neurological injury.
In her work, she has led funded, multi-site studies, and routinely leads international, interdisciplinary guideline development groups in critically synthesizing the research literature to generate meaningful practice recommendations. She has extensive experience working with leadership teams in health systems to apply research findings and evidence-based practice recommendations using an implementation science approach.
She routinely leads interdisciplinary teams in creating infrastructures for EBP and research, and has led numerous task forces to integrate key components of research, evidence-based practice, implementation science, and quality improvement initiatives into healthcare settings.
---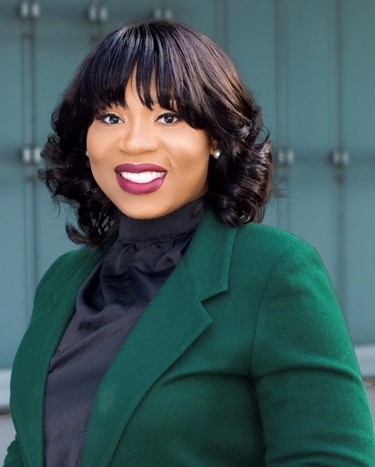 Benita N. Chatmon, PhD, MSN, RN, CNE
Dr. Benita Chatmon is the Assistant Dean for Clinical Nursing Education and holds the rank of Assistant Professor of Clinical Nursing. She also holds an appointment at Children's Hospital in New Orleans as their nurse researcher and an appointment in the school of Graduate Studies.
Dr. Chatmon has been a registered nurse for more than 15 years and a nurse educator for the past 13 years. Dr. Chatmon is a Certified Nurse Educator through the National League for Nursing and a Certified Adult and Youth Mental Health First Aid Instructor through the National Council for Wellbeing. She has taught in both the undergraduate and graduate program and currently teaches only in the graduate program teaching in Nurse Educator courses and Research courses.
Previously served as the Faculty Organization Chair in the LSU Health New Orleans School of Nursing
A member of several committees focused on the education of nursing students to include curriculum committee, Academic Undergraduate Council, Academic Graduate Council, and LSU Health New Orleans Faculty Senate.
Currently serves as President for Louisiana State Nurses Association.
Serves as a member of the Louisiana Action Coalition, the Board of Trustees for the Louisiana Nurses Foundation, and the Board of Trustees for CrescentCare, a Federal Qualified Health Center (FQHC)
In addition, she also serves on national committees and boards to include the Association of Black Nursing Faculty, National Black Nurses Association, and SNRS.
---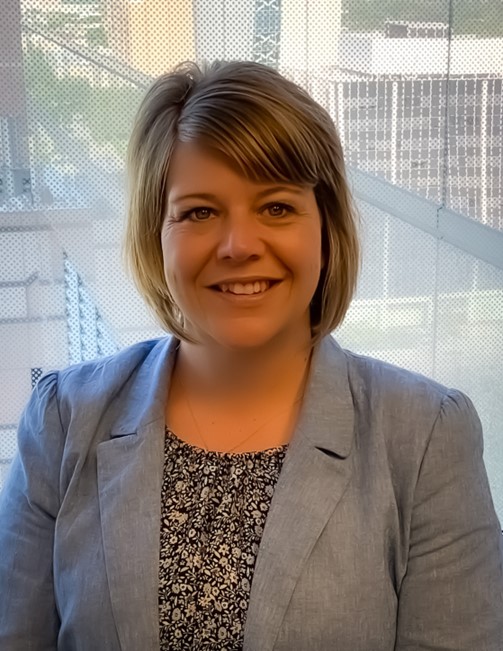 Royanne Lichliter
Royanne Lichliter, Director of Quality Education and Simulation at Texas Children's Hospital, obtained her BSN from Mesa State College in 2003. Royanne started her career at Children's Hospital Colorado as a bedside nurse on the Inpatient Medical Unit. In 2016, she transitioned to Texas Children's Hospital, where she currently serves as the Director of Quality Education and Simulation at. Through the years, she has gained over 15 years of leadership experience. In 2017 Royanne received her Masters of Science in Nursing Leadership from Western Governors University. 
While at Children's Hospital Colorado, Royanne led many quality projects. In addition, she also was the PI for a study comparing to different methods for obtaining samples for antibiotic levels in pediatric patients.  This later was published, "Therapeutic antibiotic serum concentrations by two blood collection methods within the pediatric patient: A comparative effectiveness trial." 
Royanne became a simulation instructor at Children's Hospital Colorado in 2008 where she helped lead and conduct low fidelity codes throughout the organization.  Her passion for providing patients with safe care led her down the road of quality and safety, where she became a clinical lead on multiple initiatives and sought out opportunities that improved care, such as simulation. 
Royanne has collaborated with others to do some pre-conference presentations for simulation, such as "Optimize High Reliability: Use simulation as a QI-Patient Safety Improvement Tool"; "Simulation as Key Driver for High Reliability"; "Simulation as a Quality Tool"; "Leader Rounding Simulations", etc. In addition, she has collaborated to submit many simulations related abstracts for publication. 
Houston Methodist is accredited as a provider of nursing continuing professional development by the American Nurses Credentialing Center's Commission on Accreditation.
Houston Methodist will award 5.50 nursing continuing professional development contact hours for this activity. Participants must attend the activity in its entirety and complete the corresponding evaluation.