Imagine Nursing Quality and Innovation Symposium: The Future of Critical Care and Nursing Innovation - Meet and Greet
IMAGINE Nurse Quality and Innovation Symposium is designed to support and nurture the innovative, curious and pioneering nature of nurses. This year, as we focus on The Future of Critical Care and Nursing Innovation, we are dedicated to showcase those who naturally answer the call in improving the status quo. Championing nurses as entrepreneurs, innovators and creators, is our promise to building and cultivating a culture of excellence that extends beyond the bedside into our communities, our nation and the world.
Have questions about Houston Methodist Nursing? Come join Houston Methodist Nursing Leaders at IMAGINE Nurse Quality and Innovation Symposium's Meet and Greet!
Target Audience
Nurse practitioners, nurses, and other allied health personnel
Houston Marriott Medical Center/Museum District
6580 Fannin Street
Salons E-G of the Grand Ballroom, 3rd Floor
United States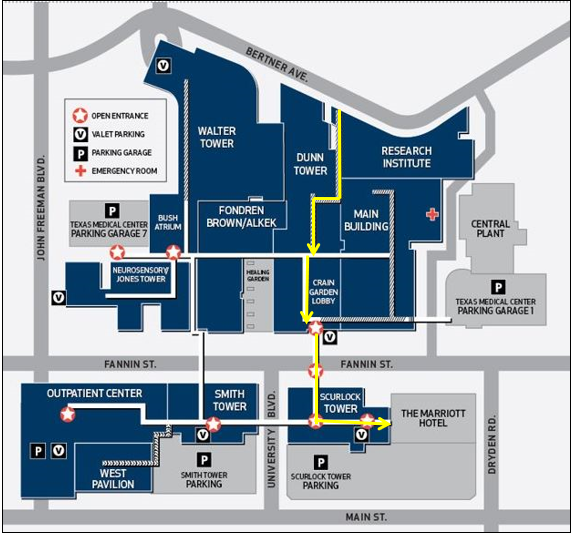 Directions from Research Institute to Houston Marriott Hotel:
From the Bookout Auditorium, take the stairs or elevator down to the first floor.
Pass the cafeteria and walk to the end of the hall
Take a right and then a left
Pass the Crain Garden Lobby
Pass the Starbucks and take the escalator to the 2nd floor
Take the skybridge behind you to Scurlock Tower
Once you get to the elevators, take a left and go through the glass doors to the Marriott Hotel.
Take elevator to 3rd floor
Meet and Greet will be in Salons E-G of the Grand Ballroom
Driveway Entrance on 1730 Dryden Road
713-796-0080

This event is by Invitation only! 
Registration Required!

COVID-19 Disclaimer: The format of these activities is subject to change due to extenuating circumstances resulting from the COVID-19 pandemic. Should any activity be cancelled or changed to a new format (i.e., virtual only), Houston Methodist may cancel or modify your registration accordingly. We will make every effort to notify you of a change of format and your registration status before the activity date. Thank you for your understanding.